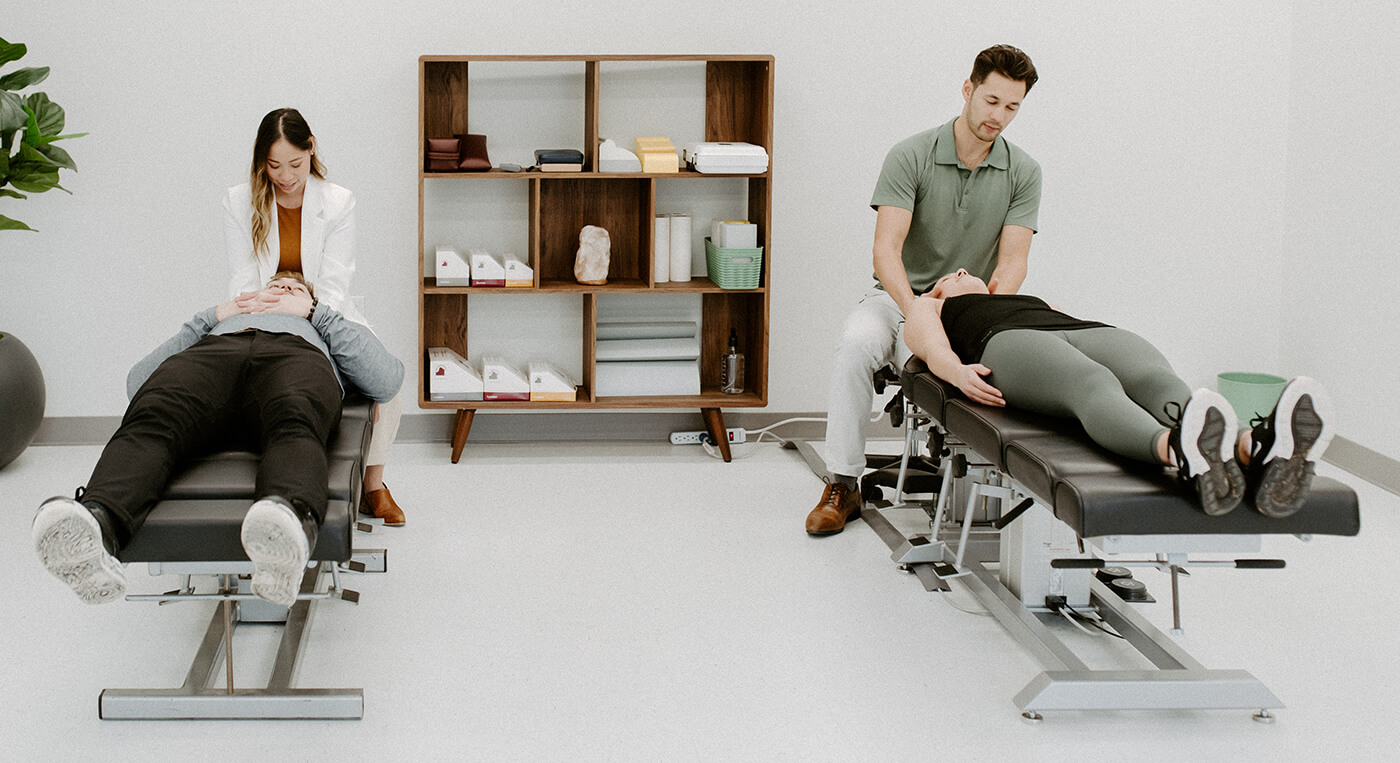 Enjoy an Active, Healthy Life!
Portland BioPhysics Chiropractors
As devoted travel, fitness and outdoor enthusiasts, Dr. Grant Schoen and Dr. Diane Tran recognize the importance of living an active, fulfilling lifestyle without physical limitations. With advanced degrees, post-doctoral certifications in Chiropractic BioPhysics® (CBP), and a wealth of chiropractic treatment experience, they bring their passion for healthy living and non-invasive healing to the vibrant Portland community through their evidence-based practice at Rogue Chiropractics.
MUST WATCH - Dr. Diane Tran and Dr. Grant Schoen introduce us to their Portland-area chiropractic practice and some of their patients who report experiencing reduced pain and increased wellness while under their care.
Depend on the Chiropractic BioPhyics experts at Rogue Spine Center when you want evidence-based chiropractic care that determines and addresses the root cause of your pain, helps you achieve long-term pain relief and improved functionality, and provides overall wellness support. Dr. Diane Tran and Dr. Grant Schoen have an outstanding reputation among people who live and work throughout Portland neighborhoods, including:
Arlington Heights
Eliot
Hillside
Homestead
Kings Heights
Portland Heights
Slabtown
South Waterfront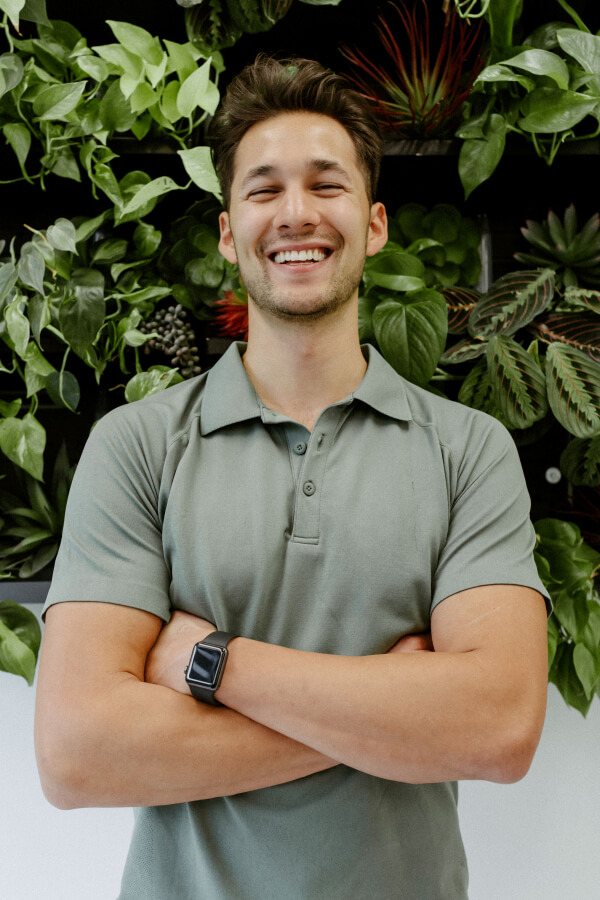 Dr. Grant Schoen
Dr. Grant became intrigued by chiropractic after losing his grandparents at a young age and wondering if there could have been an alternative to surgery and drug therapy that would have prolonged their lives. He noted that the standards of medical care don't align with determining root causes of illness and encouraging preventative care and healthy lifestyle choices. He's honored to work in a field that seeks to change broken healthcare systems by offering an alternative path to healing by searching for the true cause of symptoms and developing individualized, evidence-based care plans that help patients achieve their wellness goals. After interning for a Chiropractic BioPhysics provider throughout college, Grant graduated Summa Cum Laude and earned his Doctor of Chiropractic degree from Life Chiropractic College West in 2016. He then earned Basic and Advanced Certifications in Chiropractic BioPhysics. Dr. Grant's advanced CBP certification qualifies him to provide analysis, management and bracing to scoliosis patients and chiropractic care to infants. Dr. Grant accumulated a wealth of knowledge and experience during his years as the main adjusting and treating CBP chiropractor at Posture Works in San Francisco, California. A native of Portland, Dr. Grant developed a love for nature and sports as a child. When he isn't in the office, he's most likely climbing trees, exploring local waterholes and beaches, snowboarding, exercise training, or traveling.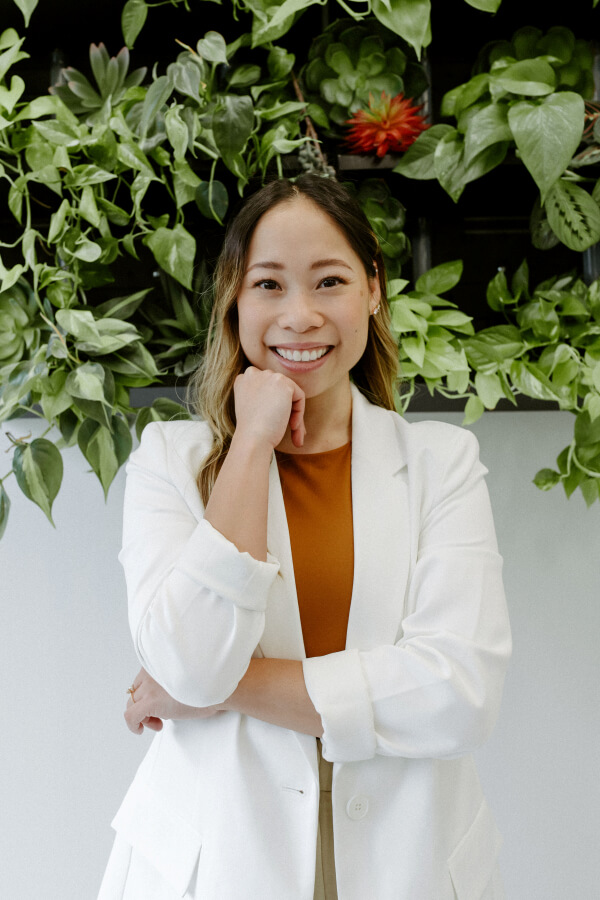 Dr. Diane Tran
After earning a Bachelor's Degree in Public Health Science from the University of California, Irvine, Dr. Diane worked as a Chiropractic Assistant and Office Manager for Wellness Choice Center in Newport, where she witnessed transformations in patients and fell in love with the healing properties of chiropractic care. In 2020, she graduated Cum Laude and graduated with clinical honors with a Doctor of Chiropractic degree from Life Chiropractic College West and went on to earn Basic Certification in Chiropractic BioPhysics. In addition to her work at Wellness Choice Center, Dr. Diane has gained considerable knowledge and experience as a Chiropractic Intern at Posture Works in San Francisco, California and as a Chiropractor at Anatomy Power Wellness in Danville. Diane is also a certified CorePower Yoga instructor, enabling her to provide Rogue Chiropractic patients with individualized stretching plans that help them achieve and maintain their chiropractic wellness goals. In her free time, Dr. Diane enjoys practicing and teaching yoga, exploring the forest, lakes, waterfalls, mountains, and beaches, trying new restaurants, and traveling.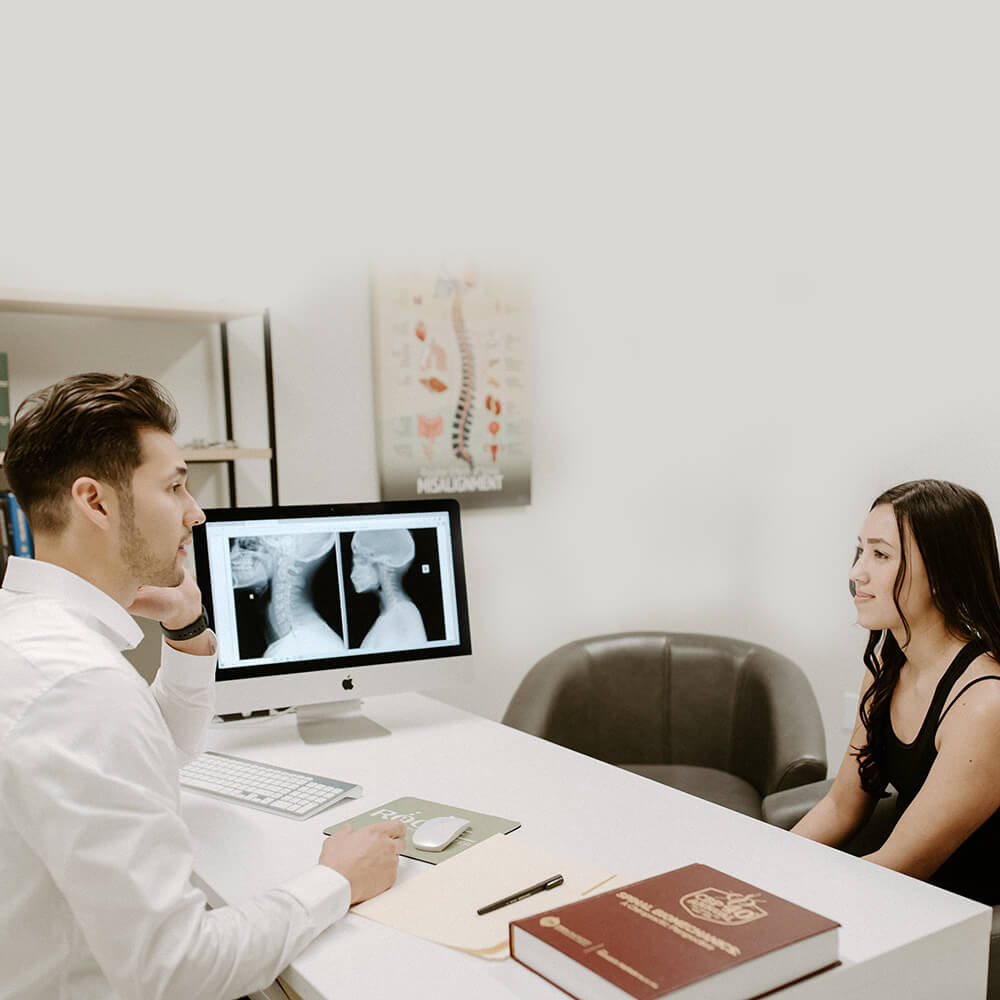 The Most Trusted Chiropractors in Portland
Men, women and families throughout the Portland community rave about the top-rated chiropractors at Rogue Chiropractic:
The Best Allergy Relief!

I originally went to Rogue Chiropractics for help with pain and tightness in my upper back. While there, I mentioned that my allergies bother me constantly. Dr. Diane explained that nerve interference between the brain and spinal cord can create interruptions in the coordination of functions that can cause immunity to be compromised, producing allergy symptoms. The adjustments she made on my spine and joints gave me relief from my back pain and my allergy symptoms as well! I'm so impressed with the experts at Rogue!

Jonathan L. Portland, Oregon 97035
(Google Review)
Start Saying Goodbye To Pain Today!
If you want to join people from Beaverton, Nob Hill, Northwest District, and the Pearl District who have experienced the difference that evidence-based, scientific chiropractic care can make to your health and wellbeing, call or email the experts at Rogue Chiropractic for a free consultation today!